Description
Earth School Tuesdays with Richard Series
Now you can learn about Gift Markings directly from Richard Unger, the person who first decoded these rare talent markers.
During each call, Master Hand Analyst Jena Griffiths interviewed Richard on one and sometimes two or three different Gift Markers in depth, exploring the implications for owners, plus new insights never discussed before.
What are Gift Markings?
These are line formations in the hand that indicate unique talents that a person may not yet be aware of or fully inhabiting.
Each call covers:
What are the unique strengths and the challenges of this gift?
In what way is each marker a call to action?
How can this talent be activated?
How does this relate to one's life purpose?
Warning signs that you may need to use this gift more
Coaching tools to help clients who have this marker.
New thinking by Richard and some rather surprising combinations.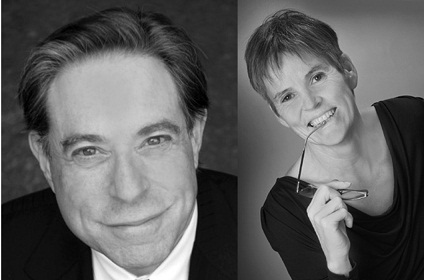 The Gift markings
Jupiter stars
Saturn stars
Apollo stars
Healer lines
Mercury stars plus lines of genius
Mars stars plus star of intention
Moon stars, Neptune stars and Pluto stars
Persephone and the line of clairvoyance
Seer stars
Hal headline / Octopus Brain
Simian line
Pure Heart (gift marker) + Venus Stars (not a gift marker)
You'll receive:
a replay, to download onto your computer, phone or ipod.
reference notes on the marker written by Richard, with hand prints
a summary of the call by Jena and additional support notes after the call
---
What people are saying
" I want to thank you so much for these calls with Richard. I can't begin to tell you what a difference they are making for me in my ability to more confidently work with people. The information is invaluable and this is an amazing opportunity you have created for those in the hand analysis world.
So thank you a million times over!!!!"
– Linda Salazar
Author of Awaken the Genie Within
"The work you do is very important for me and I learned from your classes with Richard much more than I learned in his class.
In fact, my final test score was 106%. WOW!!
Thank you."
– Valeria Lane
Advanced Hand Analyst
"Earth School is no doubt the best online source of hand analysis information in the world! I consulted it just yesterday because I had a difficult hand to analyze and was blessed to find the appropriate information I needed. And this was thanks to your endless efforts to make the hand analysis data base in Earth School so comprehensive and useful. Thanks Jena."
– N. N. Switzerland
Advanced Hand Analyst
Looking forward to having you with us in this growing community.